Well good day to all of you who have found your way here to the third installment of, The Weekly Fix. This week we're keep up with the theme of albums and artists that have recorded new music since the beginning of the year, let's get started.
Sonny & The Sunsets – Antenna To The Afterworld.
This newest release from San Francisco based indie-pop quartet Sonny & The Sunsets, has dark overtones on top of a very subtle message.  We don't have forever on this planet. Garage-Rock Veteran and Sunsets' front man Sonny Smith began writing the album after a friend died. And after visiting a psychic he came out with an all new perspective of the world around him. All of this can be heard in this album released just a few months ago, solid hit guys.
Oblivians – Desperation
The first album released in 16 years by garage-punk legends Oblivians does not stray away from the band's roots. Fourteen songs of grindy-distorted blues rock and punk songs will fill your ears for just over half of an hour. If you're trying to listen to some old-school thrash tunes, throw this album on and let it play.
Double Dagger – 333
The final album from this art-punk band was released a few months ago and is their best album to date. Having toned down their eagerness to play the fastest, loudest punk music ever, Double Dagger have refined their sound into a more song-based aesthetic. The album shows the members covering important moral and self-esteem issues within themselves, while managing to make good sounding and thought-provoking music.
The Growlers – Hung at Heart
The sandy-beached soaked sounds of The Growlers have been taking over every bodies ears over the last year and a half. And even  more so with their newest release "Hung at Heart" they explore the sounds that would have been playing in the background of Sailor Jerry's tattoo parlor while everyone was getting drunk off rum. Listen to the album and you'll know what I'm talking about. You also just might move to a deserted island so be ready for that.
MGMT – MGMT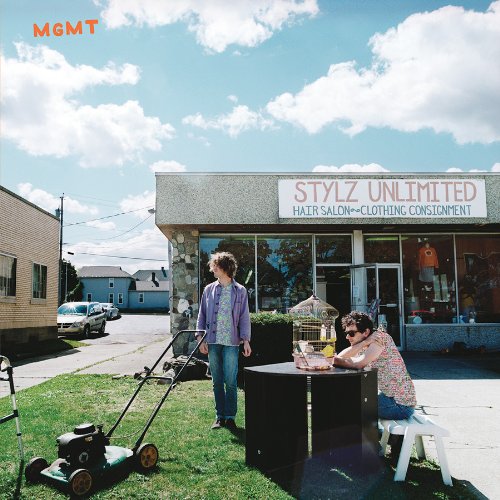 MGMT's long-anticipated self-entitled album was released a little over a week ago. With this piece we have found the electronic-psychedelic duo coming into their own sound, all over again. It sounds as if these two men recording their songs after a month-long acid binge. That isn't necessarily a bad thing thing, however. If you feel like listening to something different, yet eerily familiar, that is what this album is all about. Good job gentlemen, you didn't completely mess it all up with this one.
So there you have it, some good new music for you to find yourself, or lose your mind to. Check back next week when we'll be doing some old-school tunes that still rock to this day. Be sure to check out the Weekly Fix Playlist coming out later this week!
– Jared, the intern
Comments